TFPA's Role and Activities in Labor Conditions in Seafood Processing & Fishing Industries in Thailand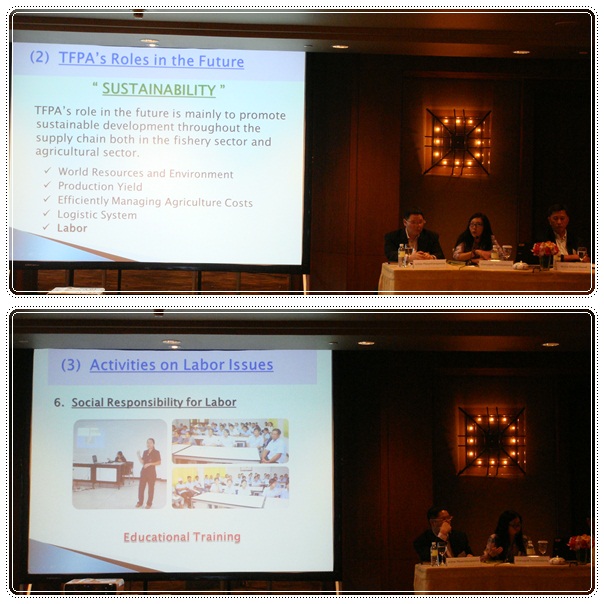 On 2nd November 2012, Jinny Tantipipatpong, Director of SAICO and in the capacity as the President of Thai Food Processors' Association (TFPA) joined the panelists to discuss "Labor Conditions in Shrimp and Seafood Processing, Aquaculture and Fishing Industries in Thailand" at Peninsular Hotel, Bangkok, organized by International Labor Organization (ILO). TFPA members have signed Declaration of Intent to comply with the Thai Labor Law and to upheld the fair treatment of migrant workers.
As the leading processor of pineapple industry in Thailand, under SAICO Sustainability Policy – 3 Pillar for Sustainability Development, we have implemented the policy on Social Responsibility that the Company shall recognize and respect human right by implementing responsible workplace practices, to promote good relations and engagement with employees and community, and to conduct business with good governance and ethics, among many other policies and activities on Sustainability.
Both TPC and SAICO production facilities have been audited under Sedex ETI (SMETA) as well as BSCI.